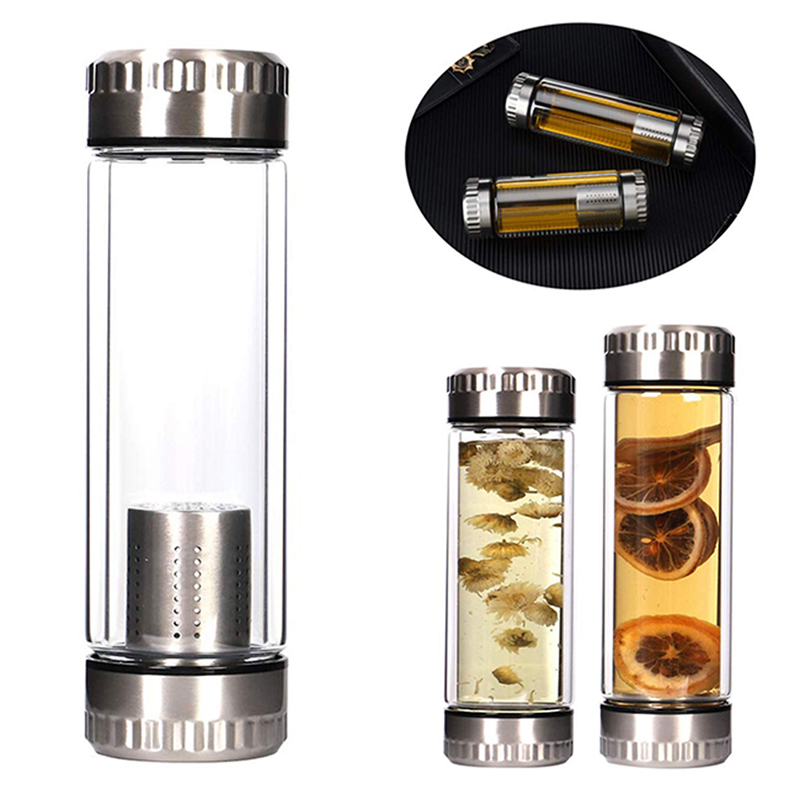 Function: It is perfect for loose leaf tea as well as coffee, juice, flavored water, fruit infusions or other beverages.
Both cold and hot drinks are suitable. It is temperature resistant from -20℃ to 200℃.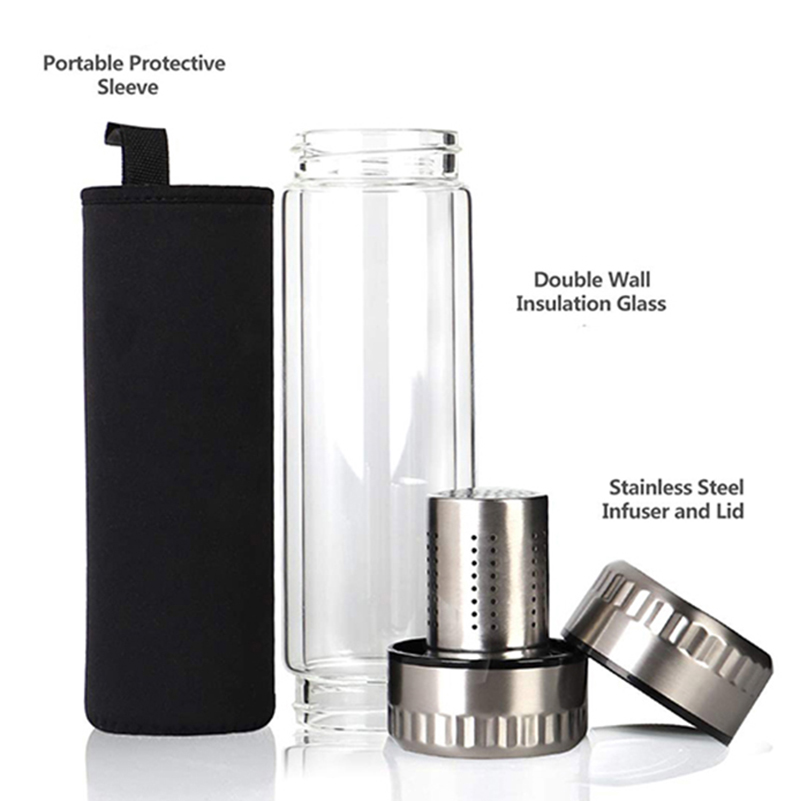 -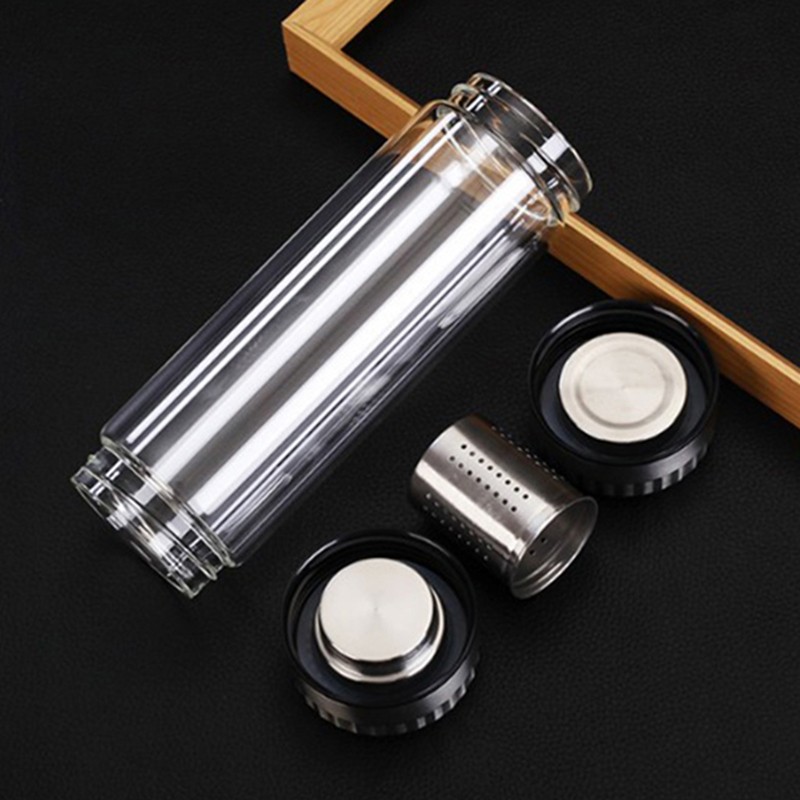 Material: Made of high quality borosilicate glass, the glass bottle will preserve the natural fruit flavor of your drink and remains leakproof.
Tea infuser: Detachable and made of 304 stainless steel which is good for flavor and health.
Neoprene sleeve:
1) The neoprene sleeve features a built-in carrying loop for convenience.
2) Prevent you from feeling too hot when take the bottle with hot water.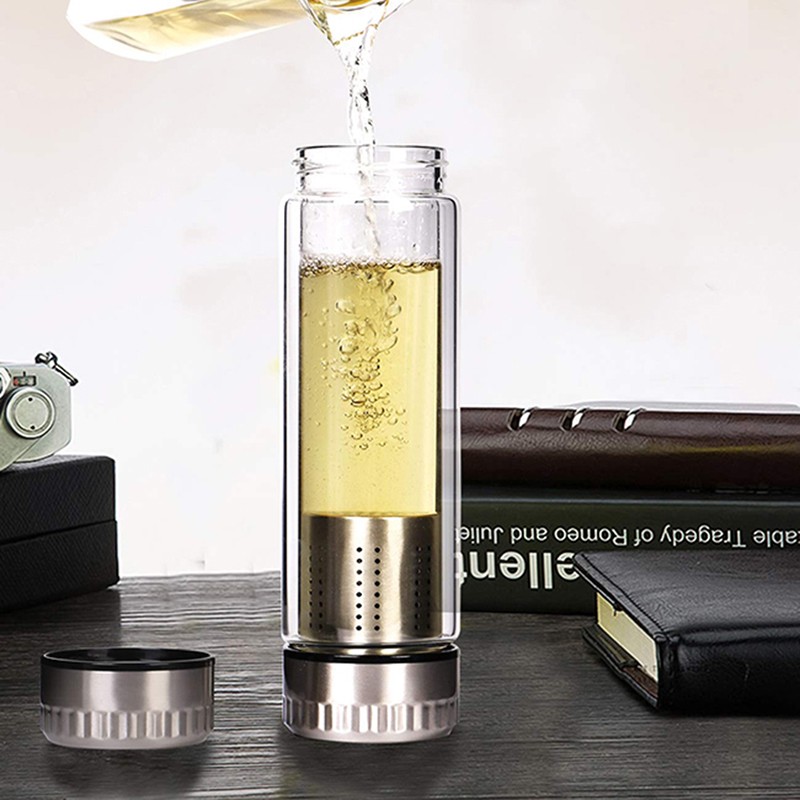 Usage:
Step1: Put tea leave into the infuser.
Step2: Close the infuser onto the stainless steel lid.
Step3: Pour boiled water.
Step4: Wait for a few minutes before enjoy the tea.
-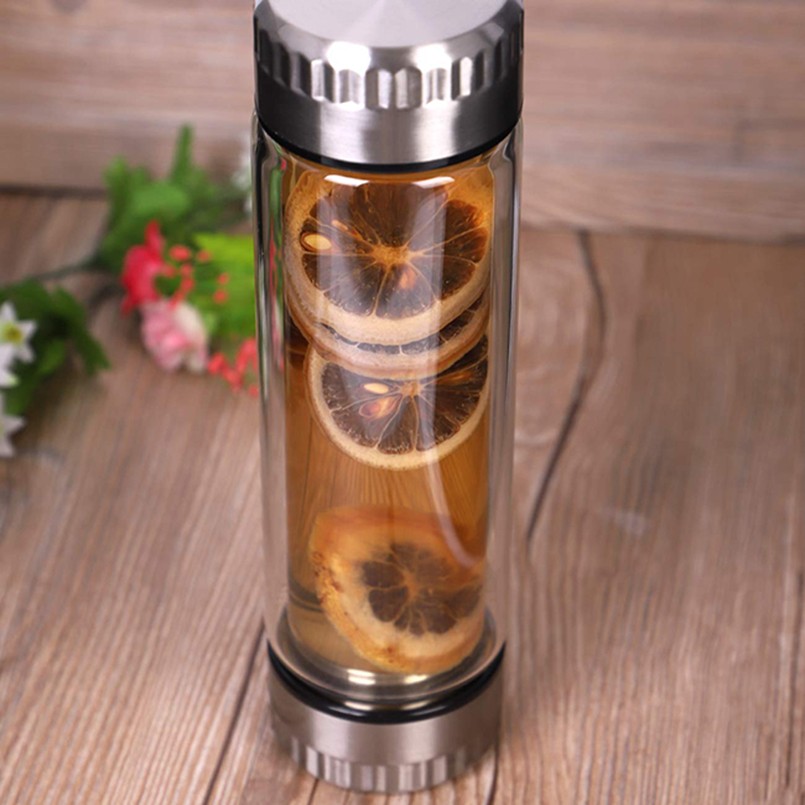 Practical: Perfect size 400/450ml makes it easy to enjoy your beverage at home, work, college, in the gym or when you travel!
Rowey is a company specializing in borosilicate glass bottles.
The products we can offer include molded bottles, tube bottles and blow bottles.
I believe we can provide all kinds of glass bottles you need.
Welcome to contact us.