Classic Straight sports bottle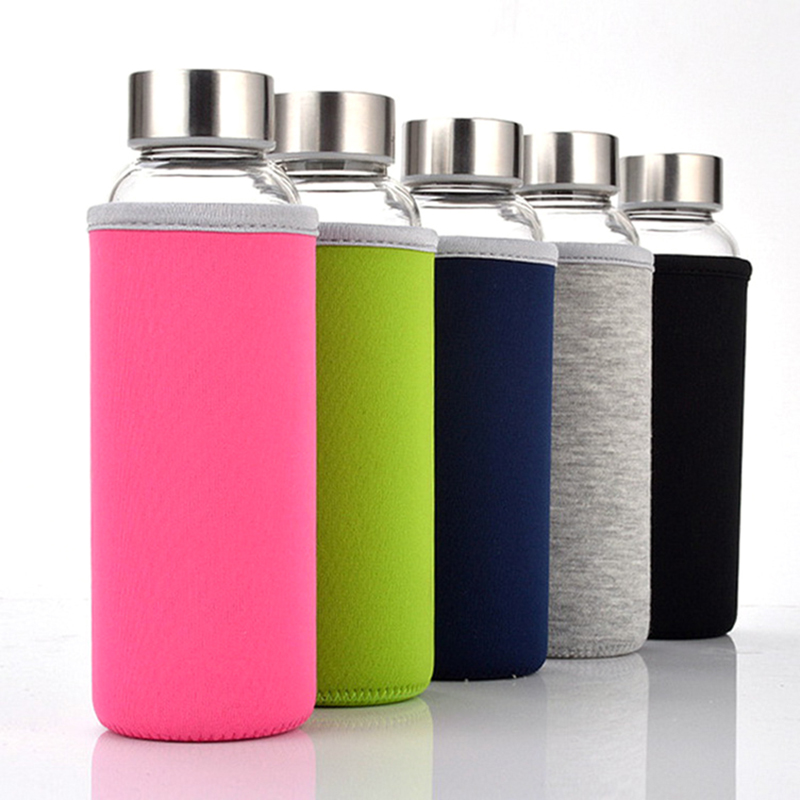 Material: Made of high quality borosilicate glass, the glass bottle will preserve your drink natural flavor.
Sleeve: Neoprene sleeve with handle to protect the bottle, and also prevent it from feeling too hot when filled with hot water. Also it keeps water hot or cold long time.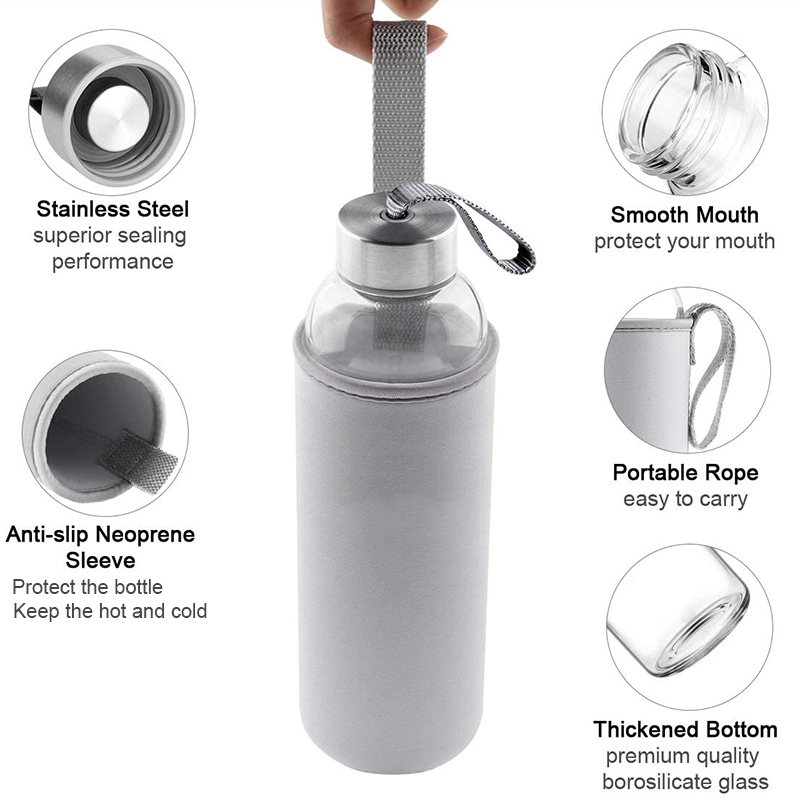 Stainless steel lid: Stainless steel lid with silicone ring make the bottle leak-proof and proper to carry in bag when you hang out.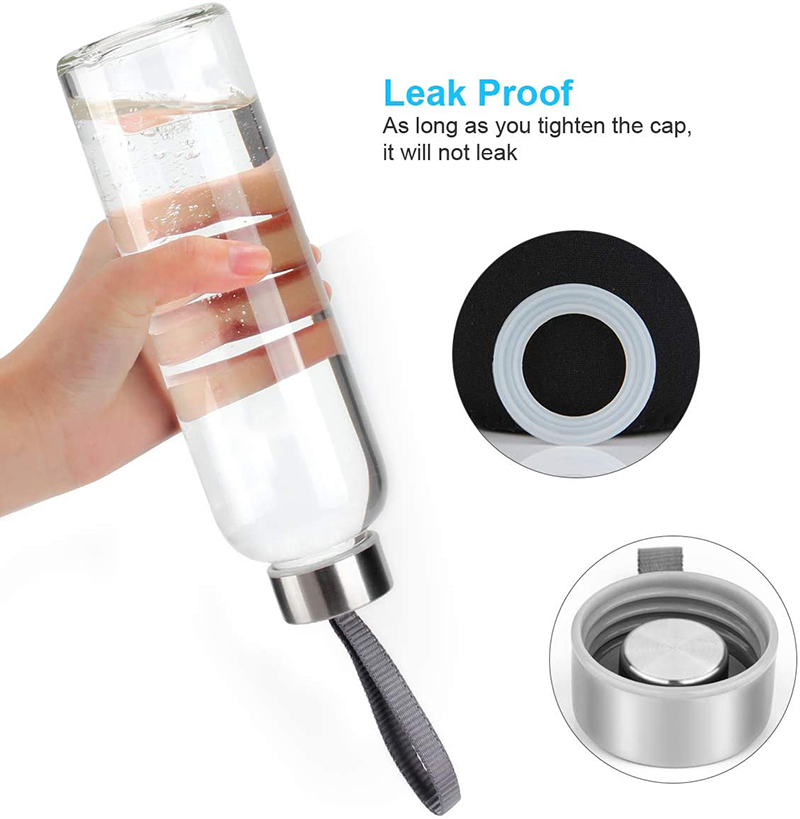 It is perfect for loose leaf tea as well as coffee, juice, flavored water, fruit infusions or other beverages.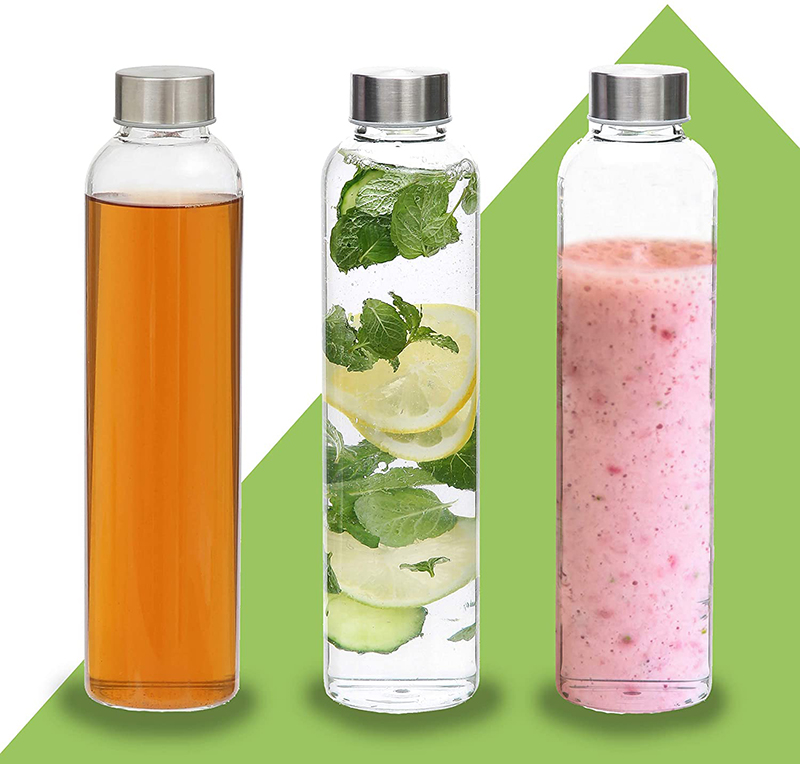 It's a bottle suitable at home,work,outdoor and traval!
Don't hesitate to go out and bring it to fill your energy.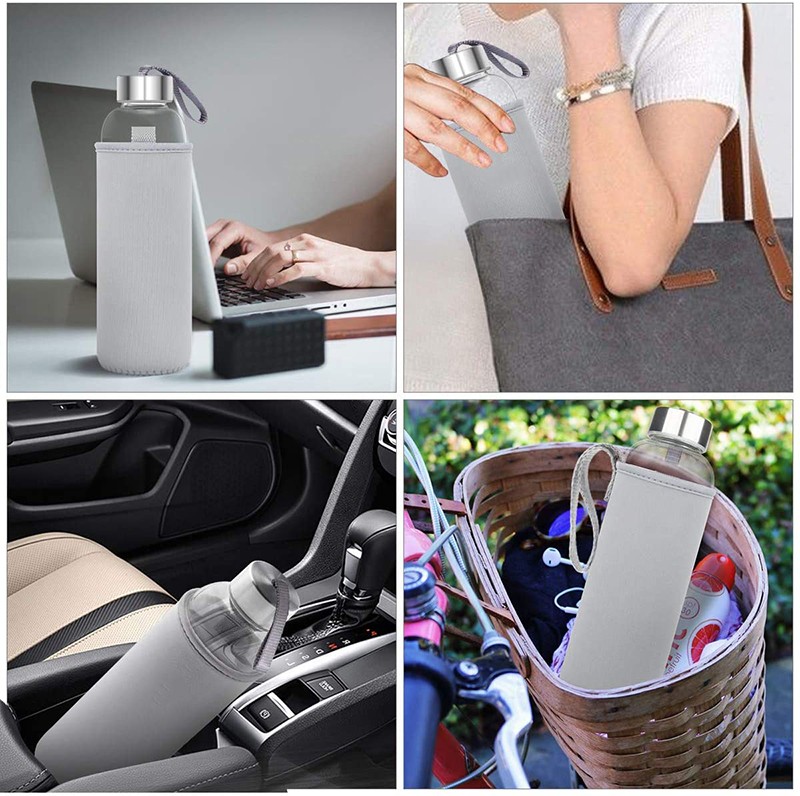 Rowey is a company specializing in borosilicate glass bottles.
The products we can offer include molded bottles, tube bottles and blow bottles.
I believe we can provide all kinds of glass bottles you need.
Welcome to contact us.