Made of food grade materials: Odor-free, Stain-free, Clean tasting!100% borosilicate glass tumbler with real bamboo lid.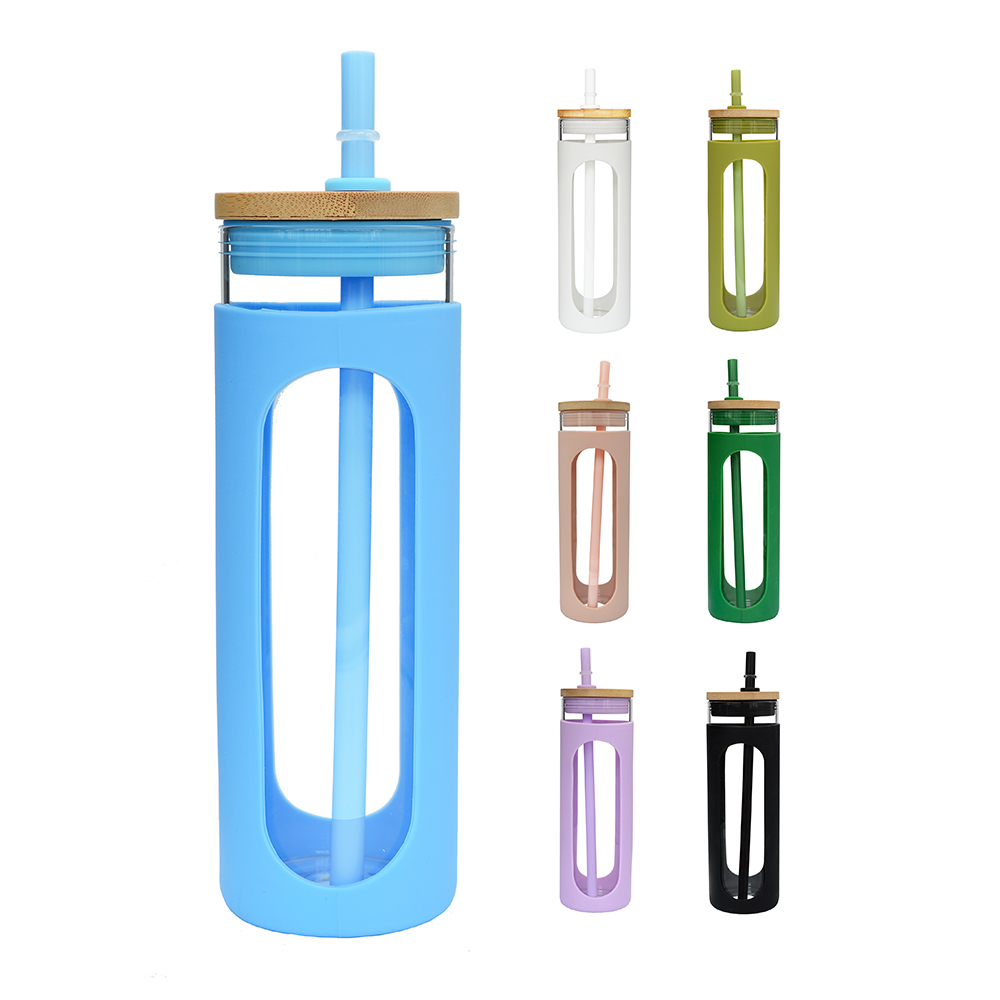 Seal tight bamboo lid: Natural Bamboo lid is attractive, safe, and practica that gives a premium look. The lid with Integrated silicone is well stationed on top that prevents it from leaks and spills while also being clean.
Colors straw matching silicone sleeve's,
Transparent glass bottle body and round bottle mouth,
Silicone sleeves for better grip: The sleeve provides a grip that stops your hand from slipping and dropping the object to the ground and also stops your hands from getting wet from condensation. At the same time, the bottom of the bottle has anti-skid function.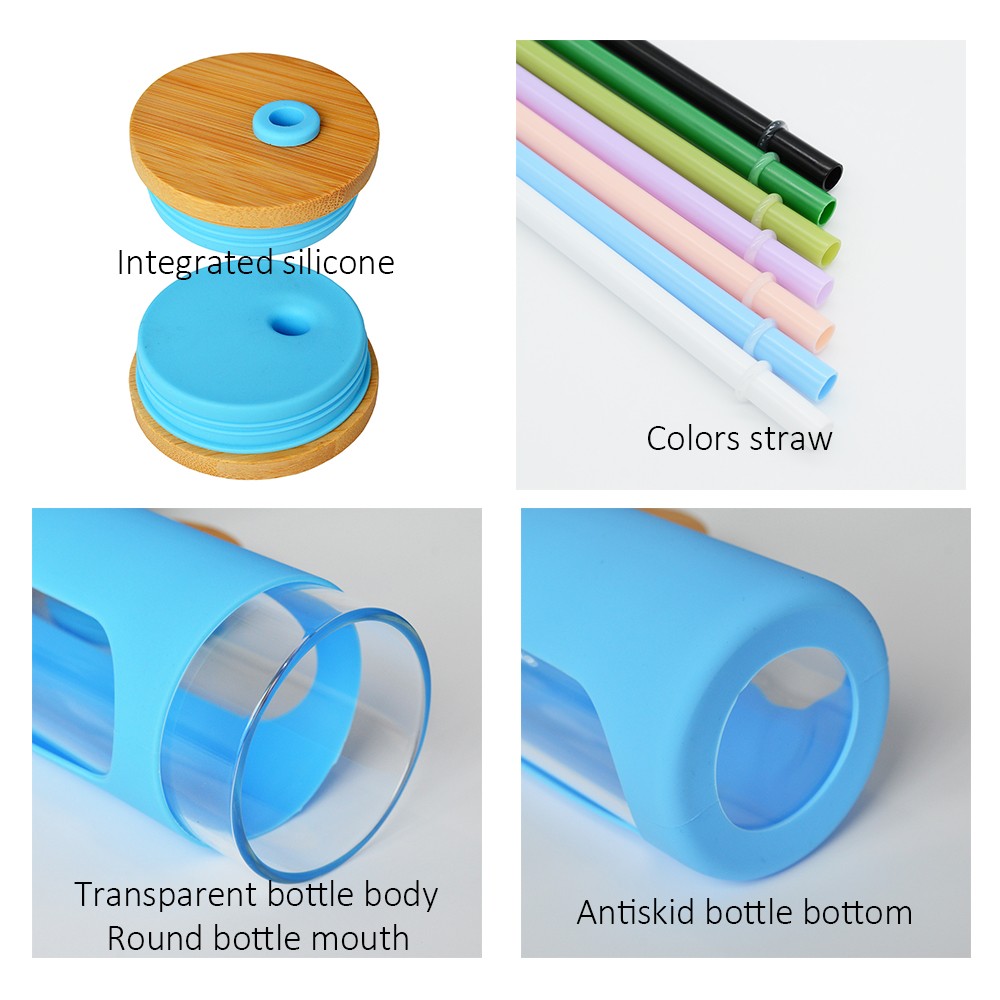 OEM: There are several available colors silicone for chosen. Also we could accept custom colors.
Multiple colors: The silicone sleeve comes with a different variant of colors to easily identify your drink on the table.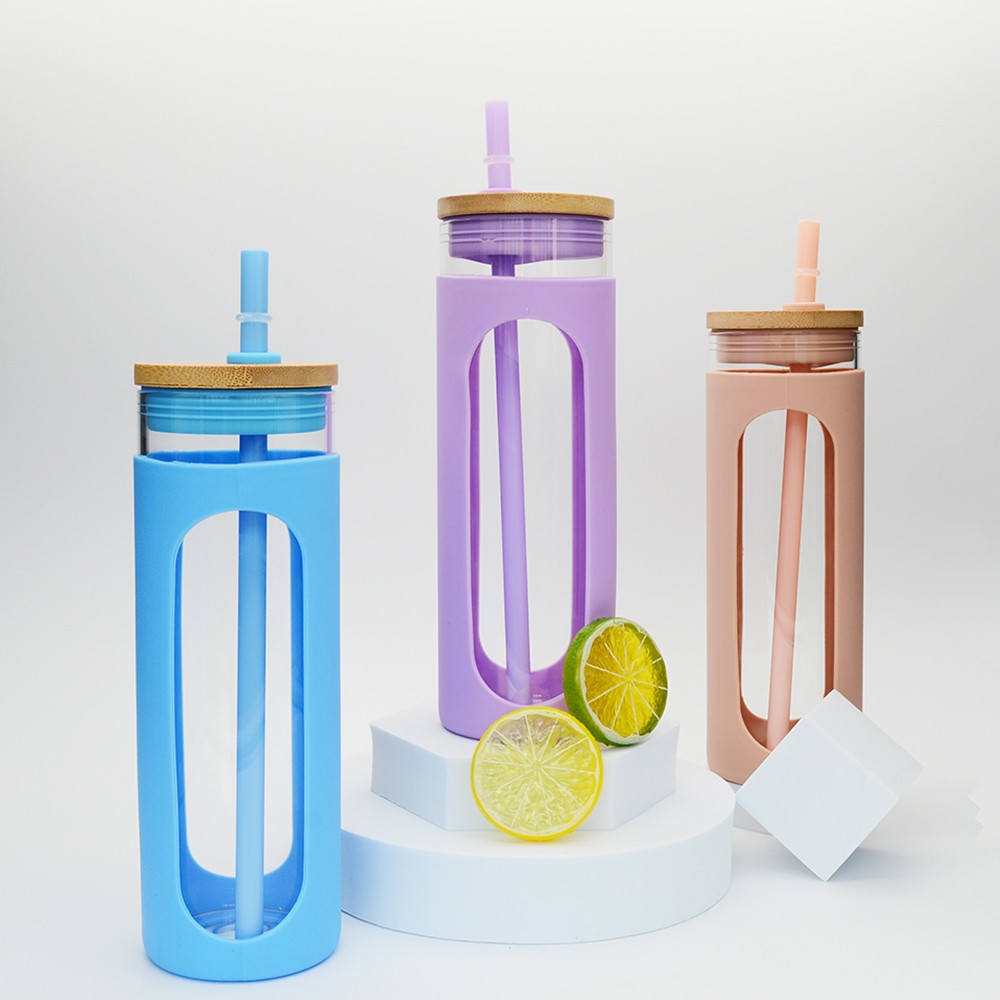 Rowey is a company specializing in borosilicate glass bottles.
The products we can offer include molded bottles, tube bottles and blow bottles.
I believe we can provide all kinds of glass bottles you need.
Welcome to contact us.