camouflage colors silicone sleeve custom sports eco friendly glass water bottle.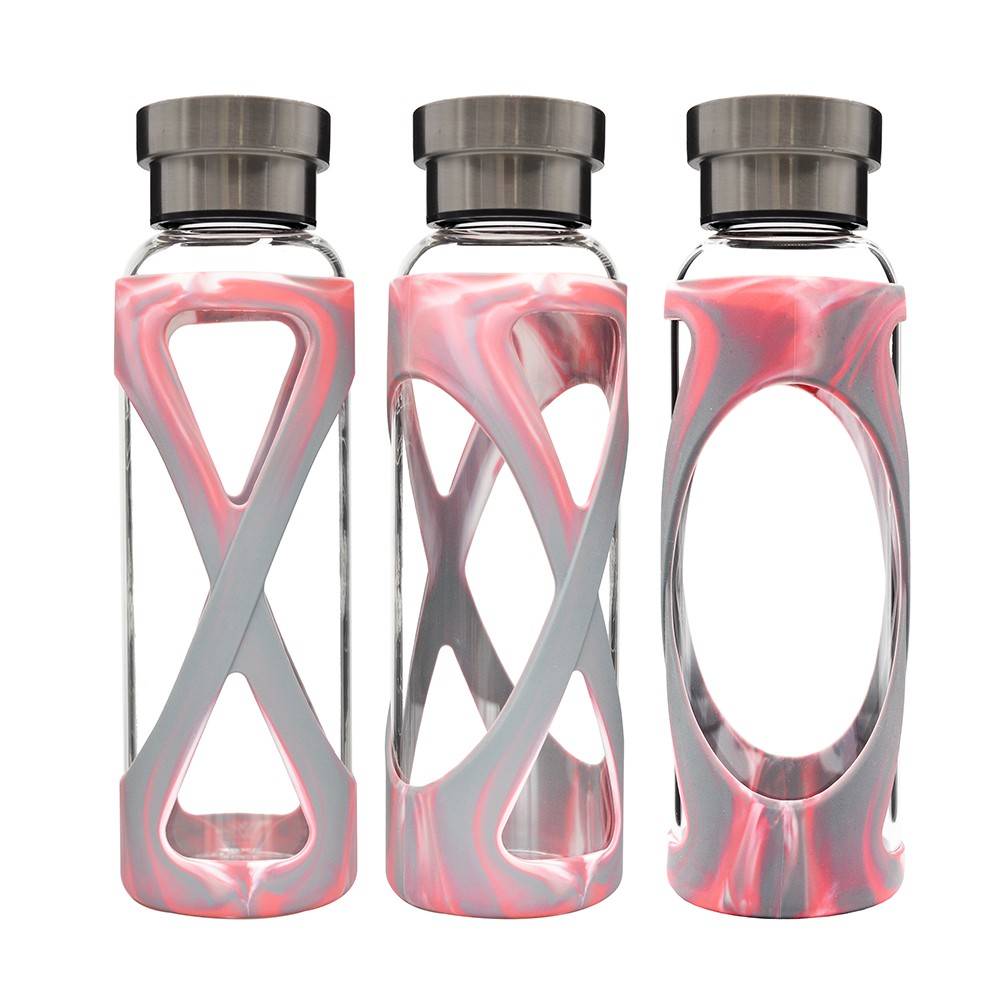 -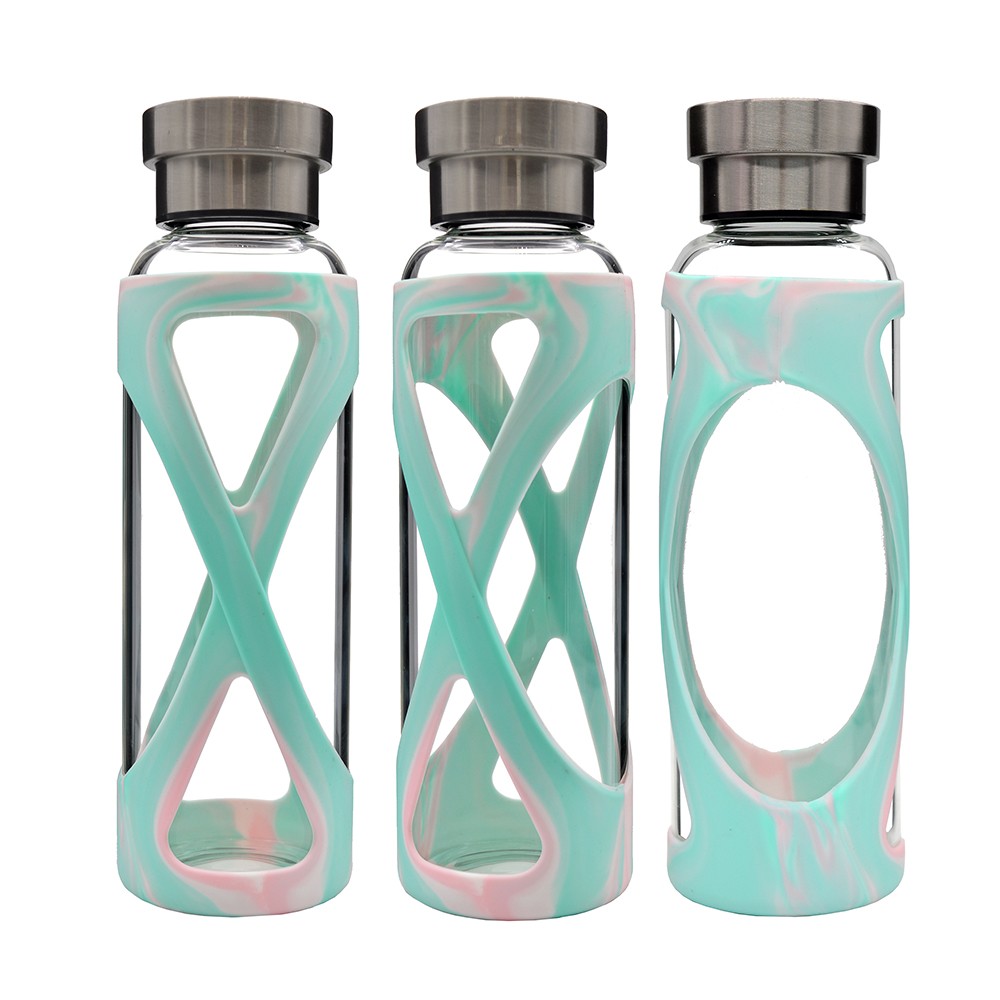 -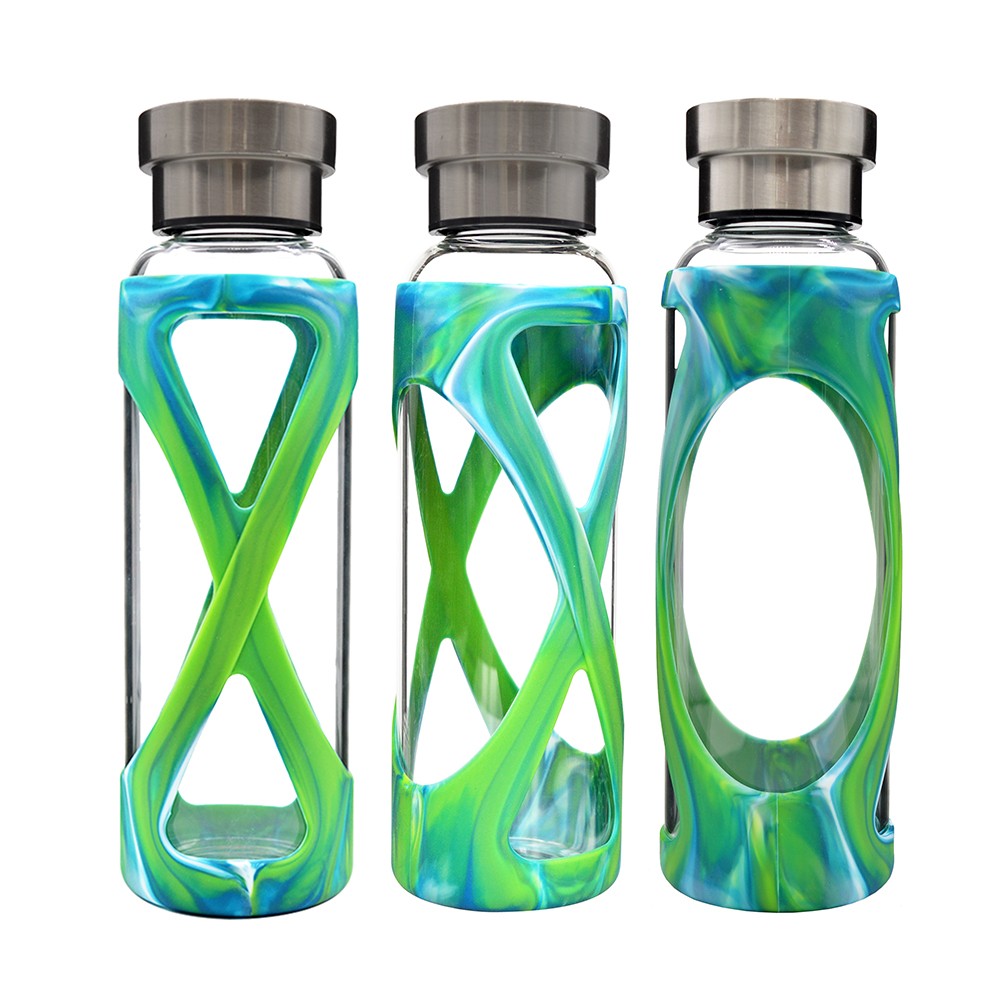 -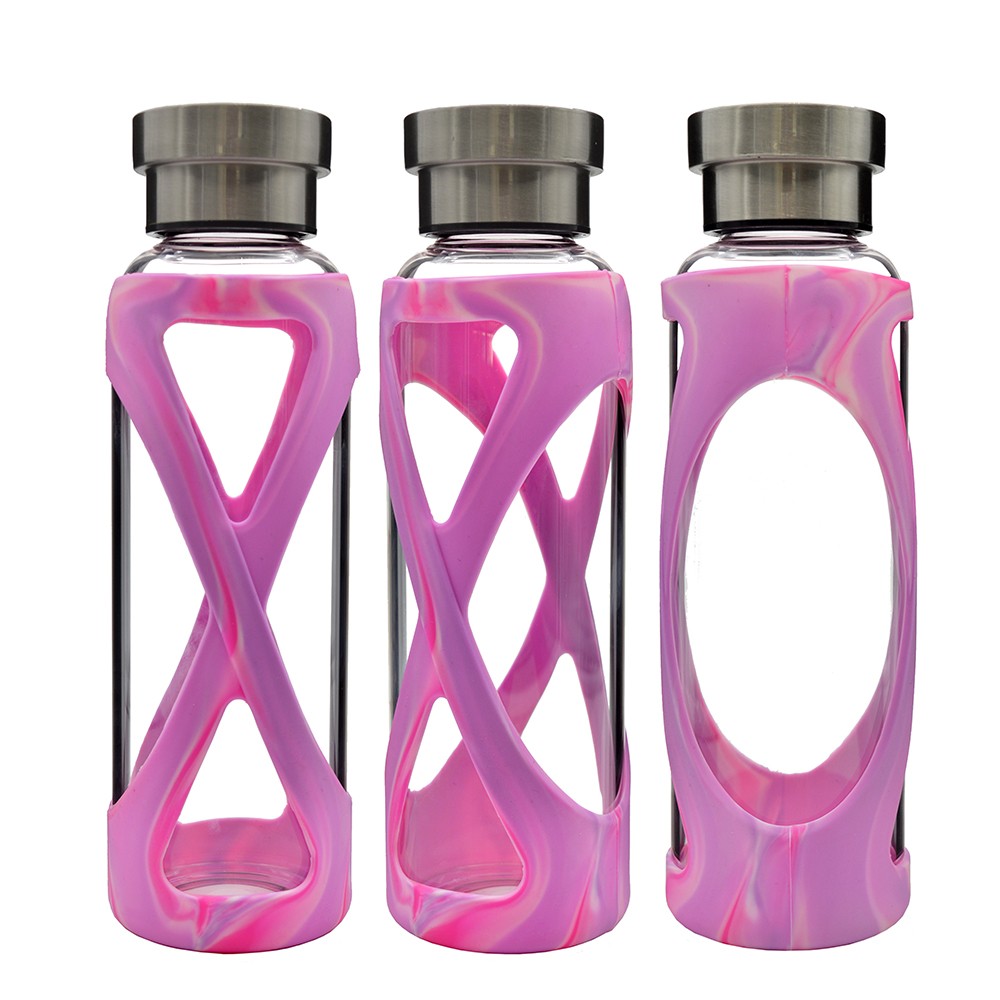 Silicone:
There are 4 available colors for your choosen. Also we could accept custom colors.
Coupled with the shape of silicone sleeve, it is equally fascinating from different angles.
Prevent you from feeling too hot when take the bottle with hot water.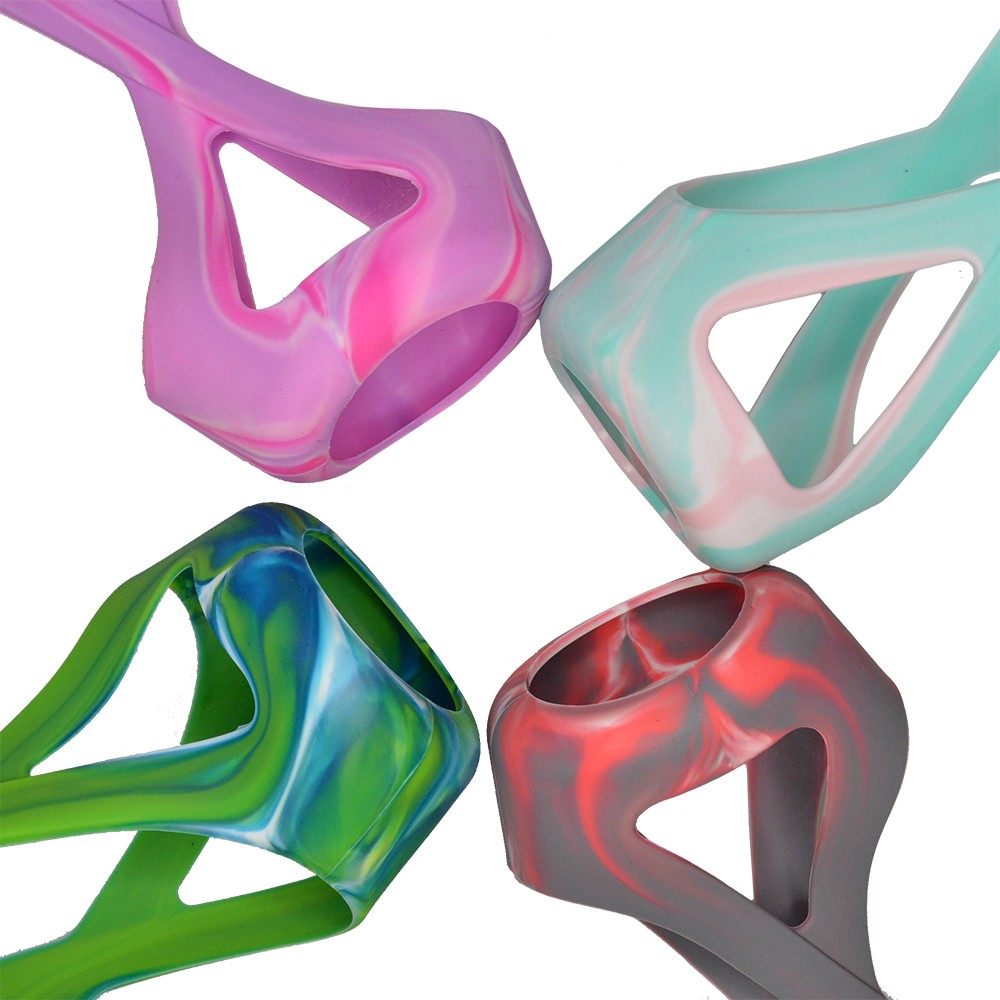 Stainless steel lid: The stainless steel lid gives it a metallic feel and a sense of superiority.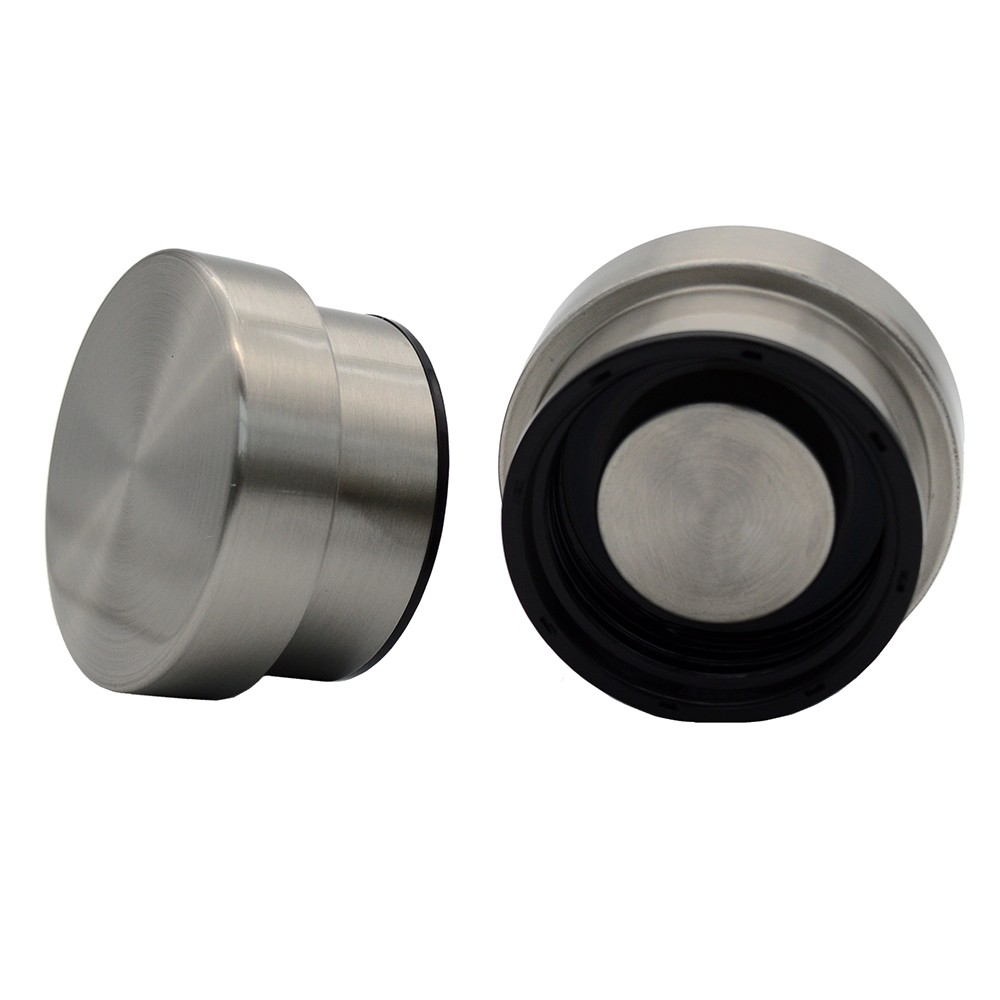 Material: Made of high quality borosilicate glass, the glass bottle will preserve the natural fruit flavor of your drink and remains leakproof.
Function: It is perfect for water, coffee, juice, flavored water, fruit infusions or other beverages. It is temperature resistant from -20 to 200℃.
Proper size: 600ml is very suitable for you to use at home/office or take out for school, travel and camping etc.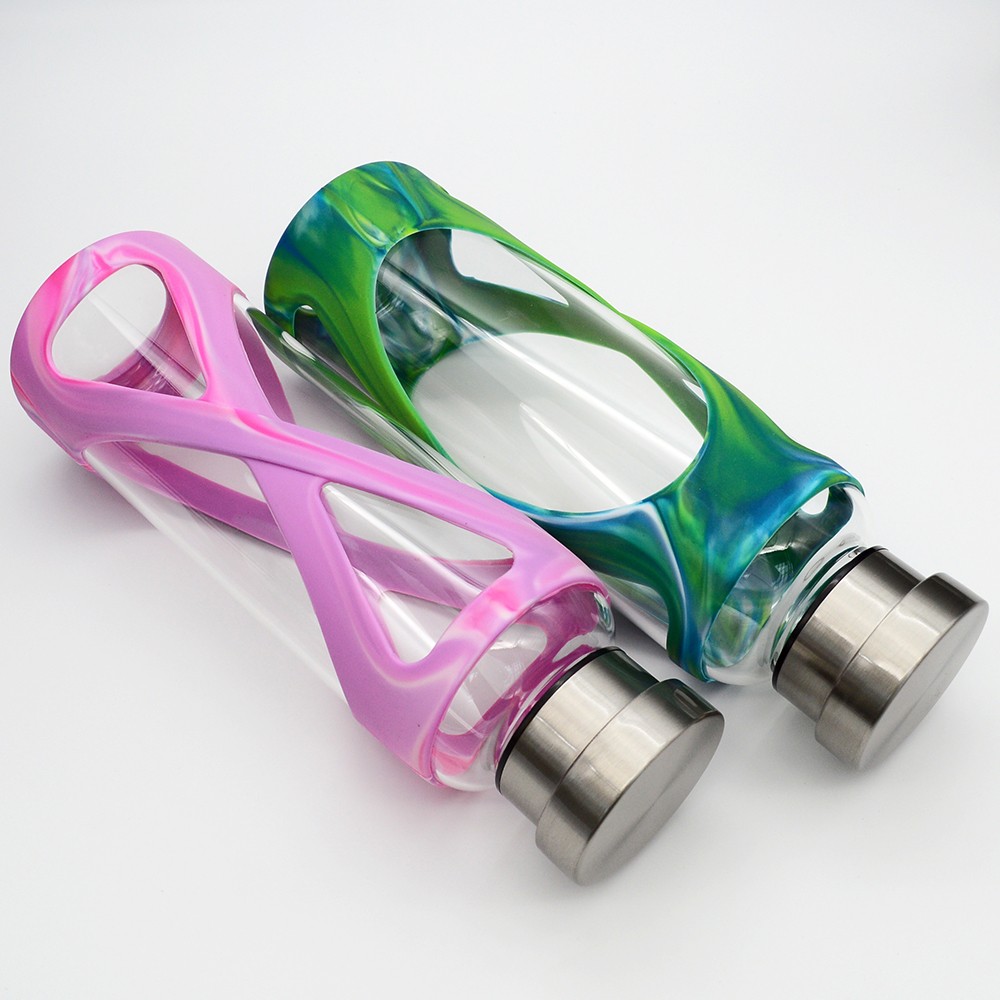 Rowey is a company specializing in borosilicate glass bottles.
The products we can offer include molded bottles, tube bottles and blow bottles.
I believe we can provide all kinds of glass bottles you need.
Welcome to contact us.