Portable fancy clear single wall glass water bottles with buckle neoprene sleeve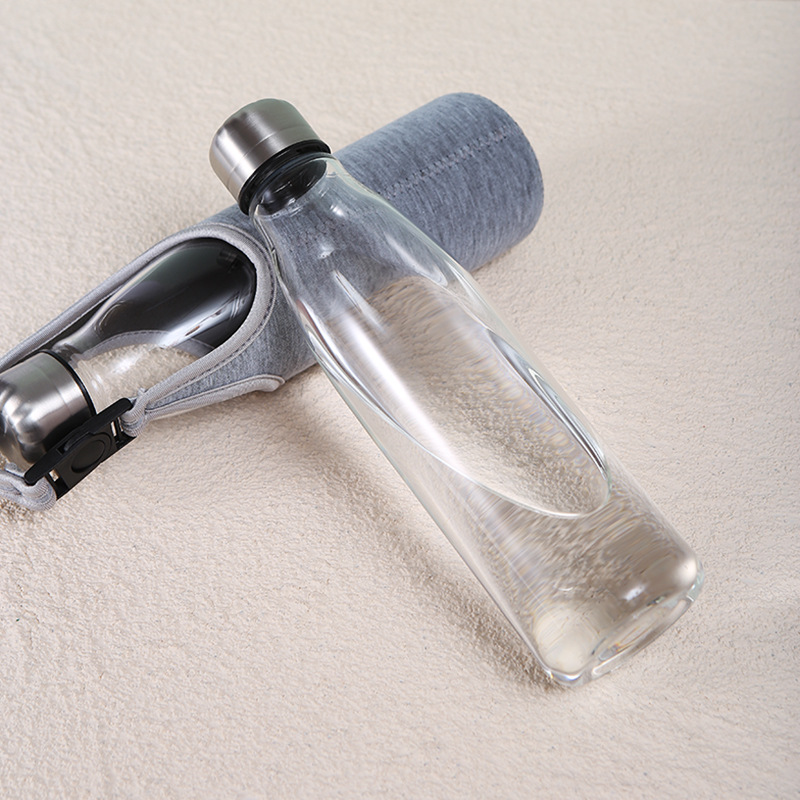 Material: Made of high quality borosilicate glass. The temperature resistant is from -20℃ to 200℃.
Bottle lids: 304 stainless steel.
Sleeve:Neoprene sleeve with buckle

Bottle covering: accepts colors specified by the customer.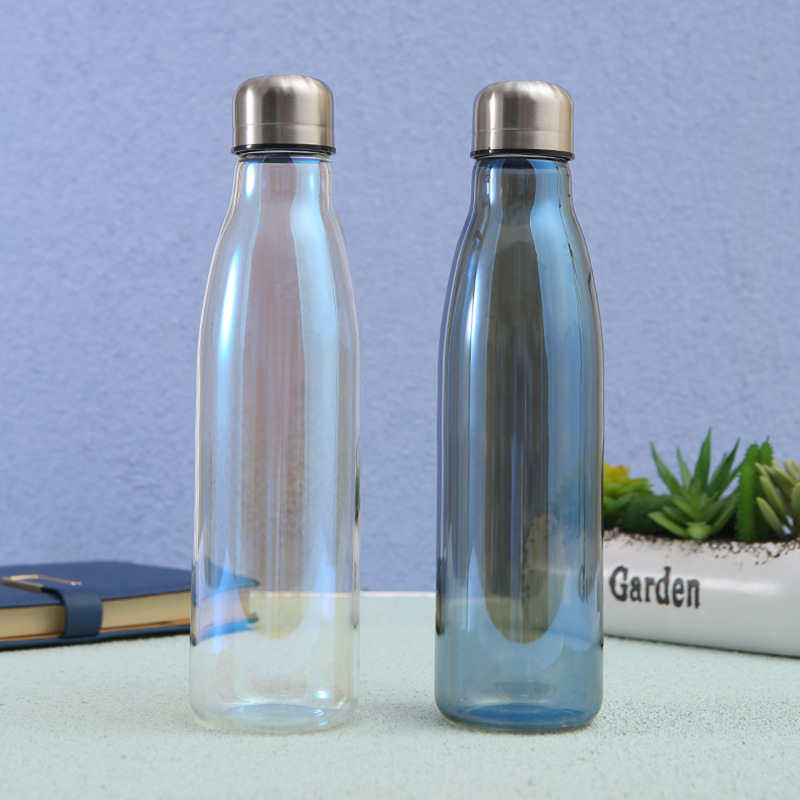 360 degree inversion without leakage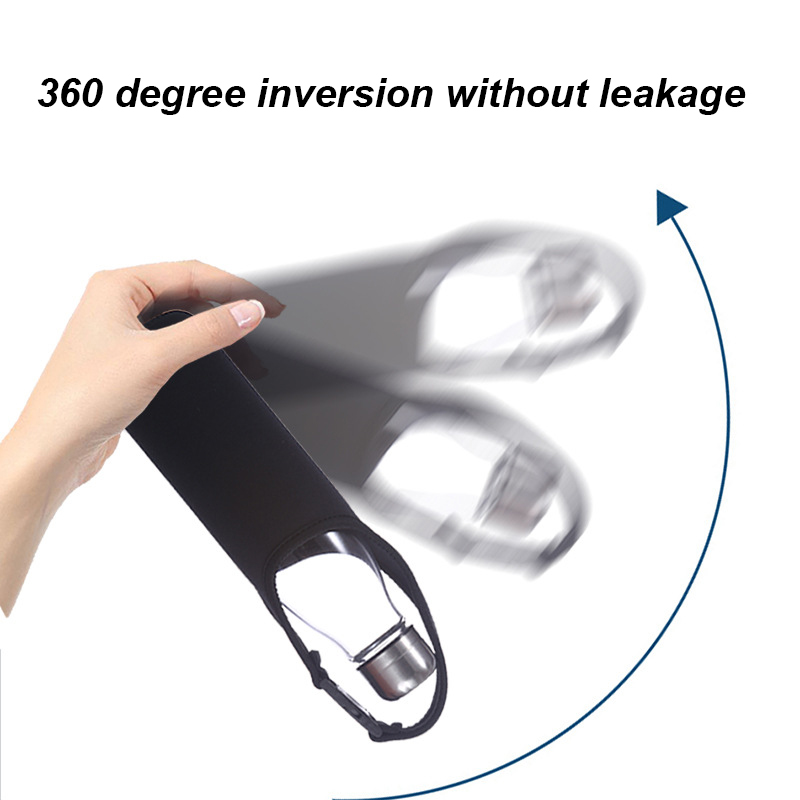 Practical: Makes tea, juice at home, enjoy it outdoor, or when you travel!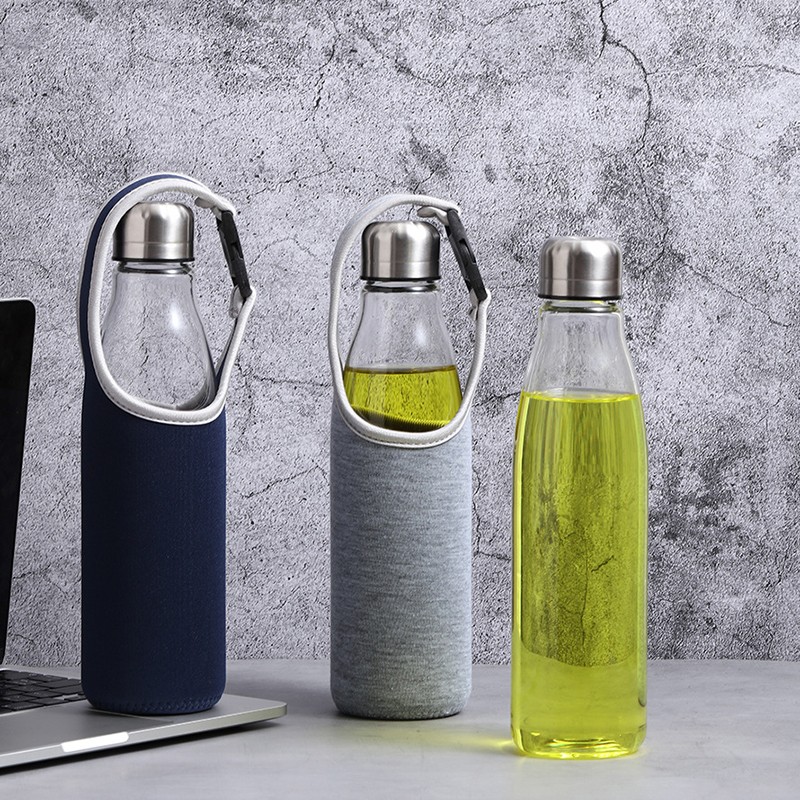 -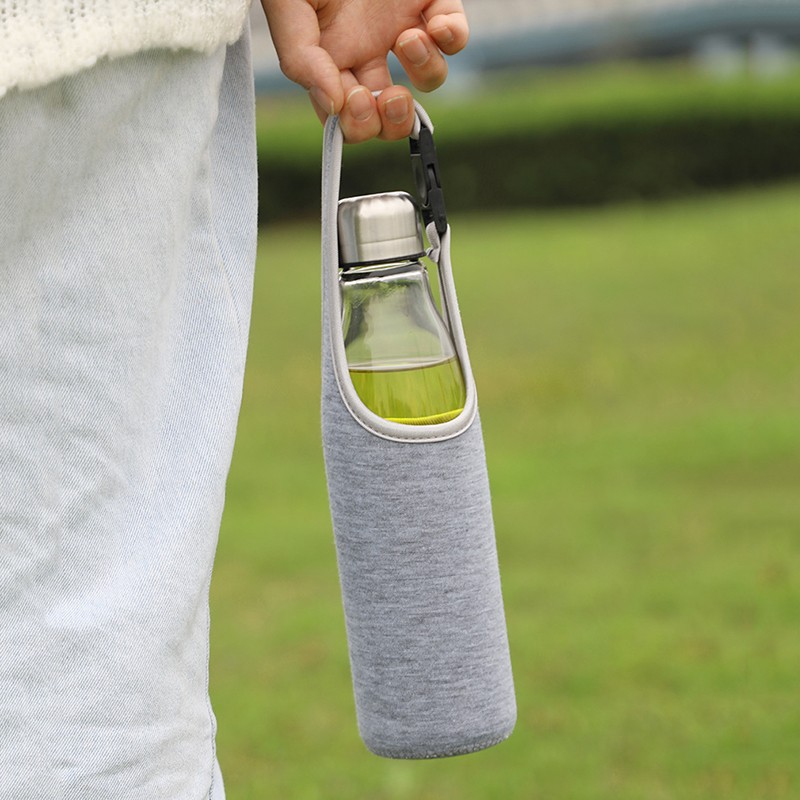 -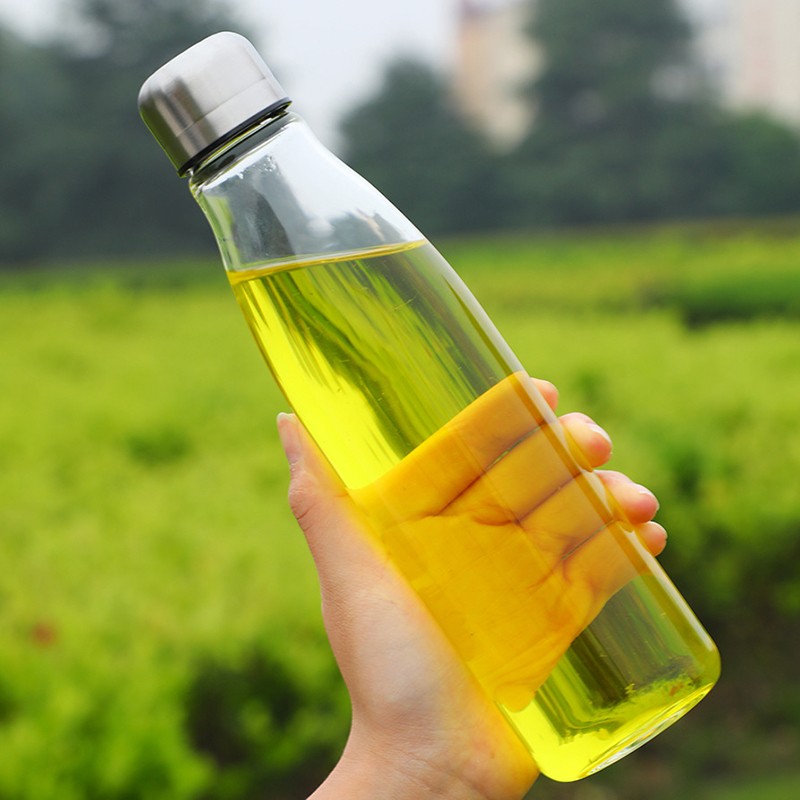 Rowey is a company specializing in borosilicate glass bottles.
The products we can offer include molded bottles, tube bottles and blow bottles.
I believe we can provide all kinds of glass bottles you need.
Welcome to contact us.