550ml Eco-friendly Bamboo Lid Borsoilicata Glass Water Bottle with Tea Infuser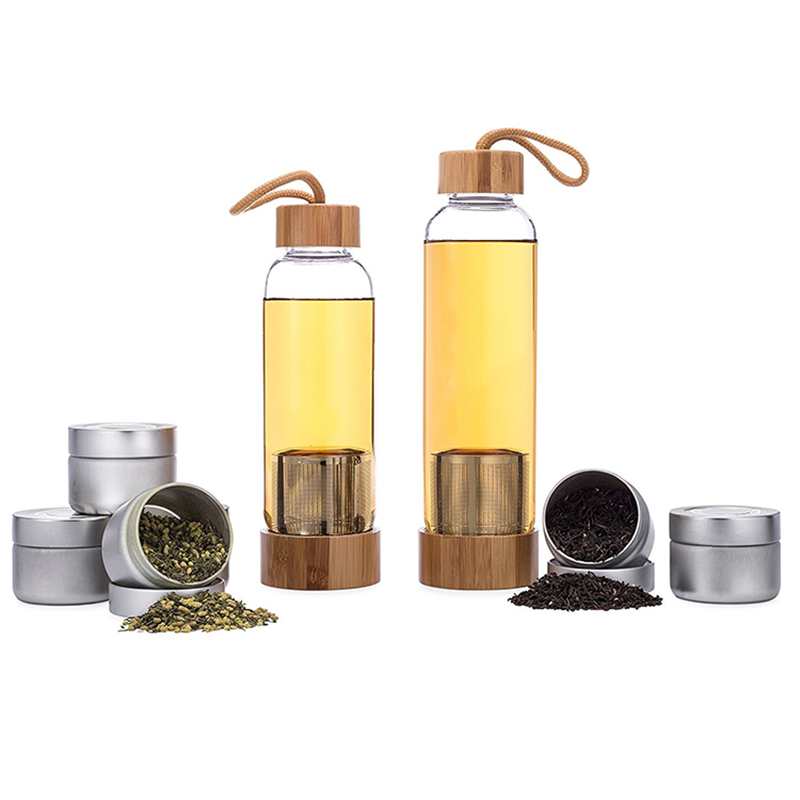 Material: Made of high quality borosilicate glass, the glass bottle will preserve your drink natural flavor.
Bamboo lid: Natural bamboo lid which is eco-friendly and healthy for health. Handle rope on bamboo lid is for easier carry when you go out.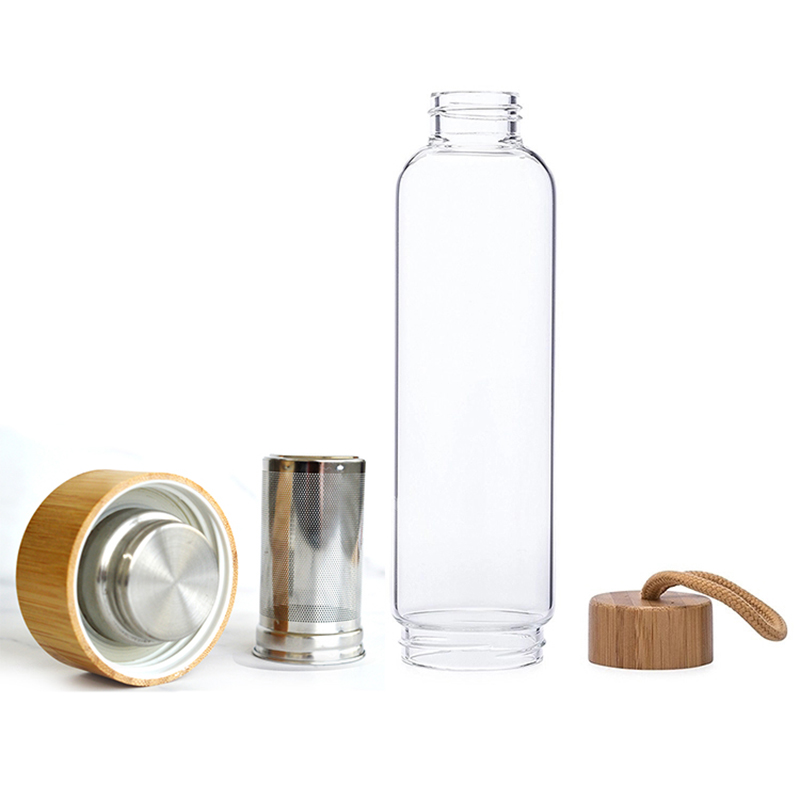 -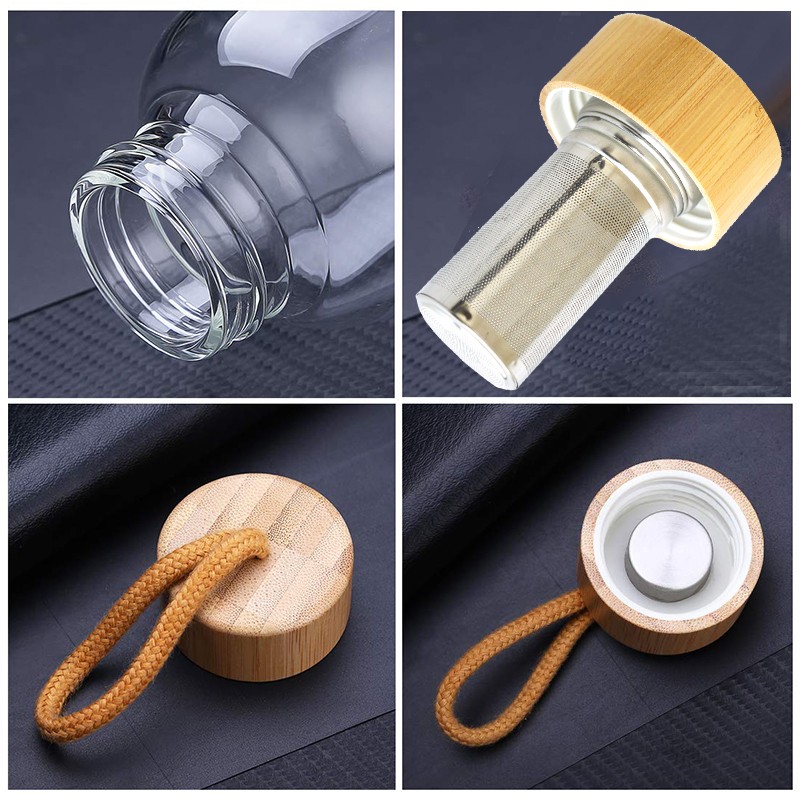 Place upside down and remains leakproof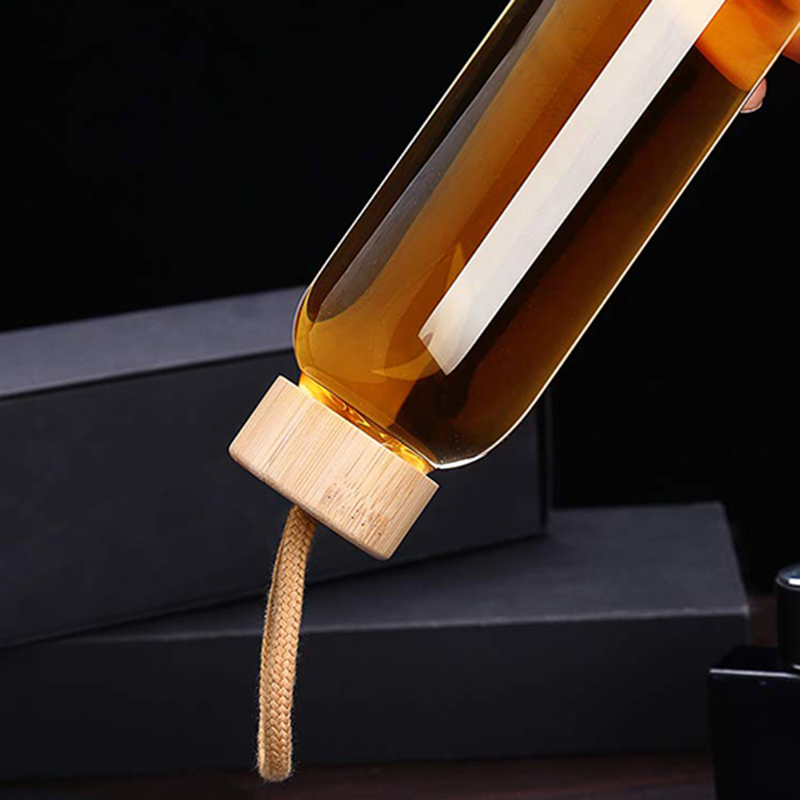 Sleeve: Neoprene sleeve with handle rope to protect the bottle, portable and easy to carry outdoor or traval. Also prevent it from feeling too hot when filled with hot water.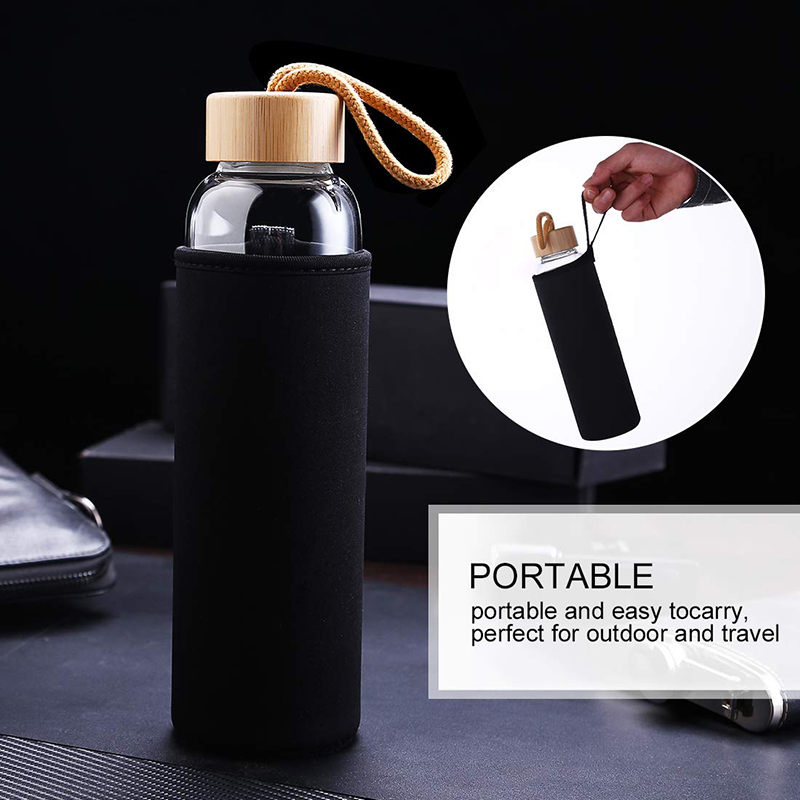 Rowey is a company specializing in borosilicate glass bottles.
The products we can offer include molded bottles, tube bottles and blow bottles.
I believe we can provide all kinds of glass bottles you need.
Welcome to contact us.